Am I the last person in the world to realize that DxOMarks has been benchmarking camera sensors for a while?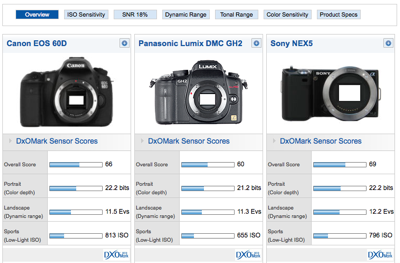 Click for the full report.
Now this is measuring just the optical performance of the imaging sensor -- which at this point is not everything. You have to consider the entire camera package and whether it does what you want it to do. For me, the video capabilities of the GH2 outweighed the poorer performance of its imaging sensor.